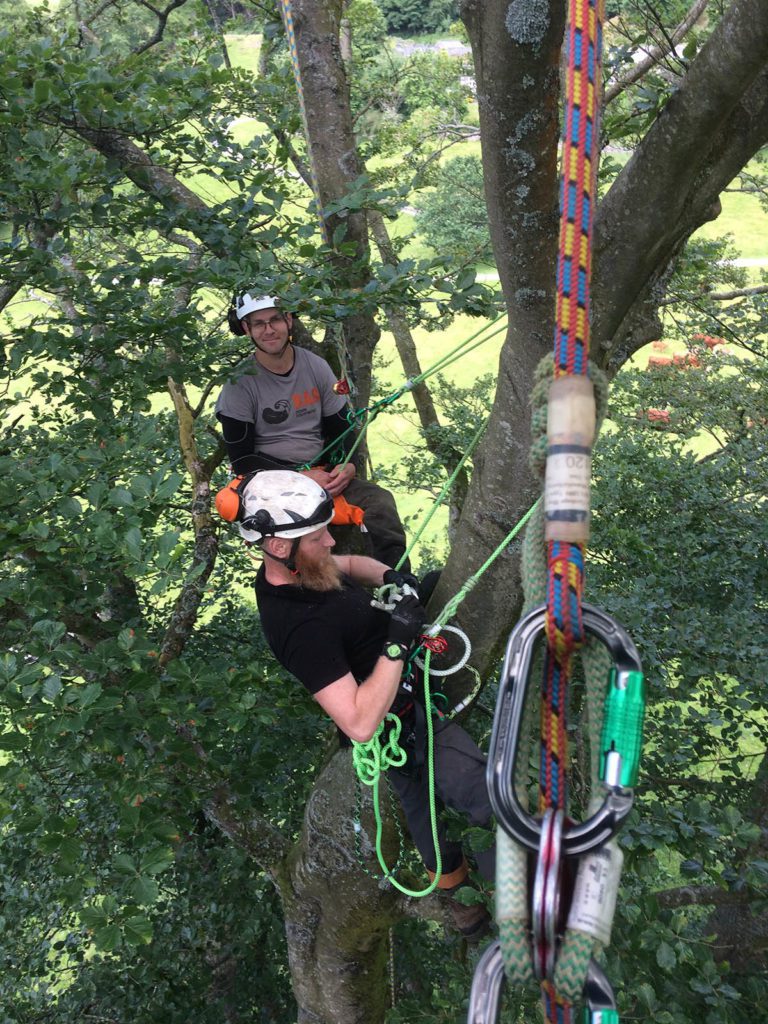 I am aware of a rapidly changing industry with tree climbers favouring SRT for access and working the tree. Courses can be tailored to cover these new techniques at the same time incorporating all of the traditional and valuable systems for climbing and working the tree.
• Chainsaw Maintenance + Cross cutting and felling of trees up to 380mm diameter
• Tree Climbing + Aerial Rescue + Chainsaw from a rope and harness
We offer both LANTRA approved and bespoke climbing courses tailored to your requirements.